So today we talk a little more about sewing. When we found out we were having another girl I was shocked to say the least. This pregnancy has been nothing like my first, from day one. This time I was tremendously sick, craved all kinds of weird, very unhealthy things and just felt quite different. However, having another will have its upside in that I can reuse all the fun things I have made

The Elder A

over the years and I have all the more reason to expand my sewing skills since they will be well used on 2 girls.
There is one problem though having them this far apart, 3 ½ years, not many patterns stretch from Newborn to 3T. Most only go from Newborn to 2T and then others start at 3 and go to 7 or 8. So making all those adorable matching outfits has been a challenge. I did find one pattern from oliver + s that I love. Yes I had to buy 2 separate patterns but it was too cute to pass up.
So in wracking my brain to figure out what to make I thought…duh preggers….pillowcase dresses. There is no size limit on those and they will be perfect for this ruthless Alabama heat. So I set out to make matching dresses and here is how I did it. It isn't very scientific or very precise, I just kind of took measurements from The Elder A and quesstimated (that's a technical term) what

A²

might be so fingers crossed hers fits.
Sew Sisterly Pillowcase Dress
What you will need:
A couple of yards matching fabric for the main piece, depending on your chosen sizes.
A yard or 2 of a coordinating fabric if you chose to do a bottom band, as I did.
Matching thread
Bias tape, if you do not want to make your own
A sleeveless dress that fits well for the armhole cut outs
Ribbon for the ties unless you chose to make them out of one of your fabrics
So here we go.
Take some basic measurements, if you can, of the child the dress will be for. For

The Elder A

I measured from her high shoulder down to where the dress should end. I will say for her I did a pillowcase top rather than dress because she has TONS of dresses, but anywho. Then if you are doing a main piece and bottom band decide how wide you want the bottom band, subtract that from the total length and there you have your 2 pieces. The great thing about this type dress is you don't have to be 100% precise. On my dresses I had my bottom band be folded over on itself so my measurement for it was doubled but you don't have to do that if you want it as a single layer.
Don't forget to factor in seam allowance (I  used ½") and enough to fold over the top of the dress to form a casing for the ribbon ties (I used 1").
Then cut your pieces ON THE FOLD. Doing this makes you have only one side seam, so so easy. I made mine about 16" wide by the length I figured for each girl (so basically 10 ¾"x 16" for

A²

as an example) The wider it is the fuller it will be so again that is all in personal preference. After trying hers on

The Elder A

needed to be taken in on the sides a bit, since it was more of a top so it could have been more like 13" wide, it was just too full for a top at 16".
Now take your main dress piece and with right sides together sew up the one side seam and finish the edge. If you have serger it makes quick work of this.
Now take your bottom band, if you chose to use one, and with right sides together sew it into a circle at the short ends. Press that seam open and then fold it in half, WRONG sides together, and press again.
Then line up the raw edges to the main dress piece, right sides to together, matching side seams and sew and finish that edge. Now you have the workings of a full dress, turn it right sides out.
Now the toughest part, which isn't hard at all….cutting the arm holes. Take a sleeveless top or dress, that fits well, and fold it in half at the arm hole. Lay that arm hole opening over the dress square at the top edge. Using a fabric pen draw the cutout of the arm hole onto the dress and cut. It is basically a curve that is wider at the top than bottom. There are several places online you can find to download armhole patterns but they never seemed to fit

The Elder A

right, they were always too large. The general rule I have found is 1.5 inches to 2 inches measured in from each side, and 3 inches to 4 inches curved down.
Now be careful here if you used a serger because you just cut into your serged seam and if you pull too much it might start to come unraveled. I go back and do a small straight stitch at the top of each armhole just to reinforce it.
Now take either your purchased bias or bias you made had cover the raw edges of the arm hole. Making bias is super easy. The hardest part is cutting on the bias if you ask me, that and not burning your fingers when you iron it. The Prudent Baby has a great tutorial on it, as does Dana from made. Check them out if you want to learn to make your own. Be careful here not to stretch the bias tape or the dress out of shape as you sew the bias on. I have made many a whanky armhole by pulling in the dress while I sewed the tape down (bad Donya, I know).
Now that you have the dress cut, sewn and armholes bound time to make a casing. Again if you have a serger with a coverstitch, use it to make an appropriate size casing. (I swear that one stitch on my serger was worth every penny) otherwise just finish the raw edge at the top of the dress, fold down enough room for your chosen ties and sew.
Last thing, run the ribbon, rick rack, fabric ties whatever you chose through the casing and gather the dress to the needed size. Again if you have the child you are making this for around put it on them and fit it to them BUT if they are being stubborn and refuse to be born, just estimate it. Here is something I have found is a MUST do. Once you know how much to gather the dress, pin the ties to the dress and SEW THEM DOWN. This saves two things, one being the ties will not get lost in the washer….never to be seen again and two you little one can't pull a Houdini and undress herself by simply pulling a tie loose and out of its casing.
For the ties I like to have an older girl with a tie on each shoulder, meaning I need 2 ties of equal length that will meet on the shoulders. For babies and younger girls I just do one long tie and run it though both front and back sides of the dress and tie on one side. I have found younger ones, mine at least, rarely stay still long enough to tie one, much less 2 ties.
And there you have it, matching pillowcase dresses. So simple right?!?! I can't wait for

A²

to get here so I can try it on her and they can be all matchy sisterly cute. I will post pics of them wearing these as soon as this immovable child decides she wants to meet the world. Seriously send me baby having vibes….please…I'm so hot and whale like.
So tomorrow I have an awesome Mom who knows all about having little girls because she has 5 OF THEM….yes 5. Katy from no big dill is going to guest blog for me to end Sewing for Sisters week. I am so pumped!!! She is such an inspiration and her daughters have the coolest names. I can't wait for everyone to read her post so come back tomorrow for our last day of the series. Thanks everyone and Keep it Stitchin'
Donya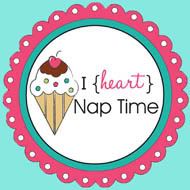 Filed under: Life as I know it, Sewing | Tagged: baby, easy, pillowcase dress, serger, sewing, sewing for sisters, simple | Comments Off on Sewing for Sisters Day 4